HKOBDII
Xhorse VVDI MB BGA Tool Mercedes Benz Key Programmer
0
stars, based on
0
reviews
Price:
$1599.00$999.00 / piece
Contact Us
HKOBDII
Xhorse VVDI MB BGA Tool Mercedes Benz Key Programmer
Xhorse VVDI MB BGA TOOL Highlights:
1. Support BE key, read password and prepare new key via IR.
2. NEC V051,V057 support on board get password
3. All NEC keys support on board write and erase
4. Password calculate:support BGA keys,NEC keys(include 51,57version)etc.,work fast.
5. Support renew EIS and ELV
6. Support write EIS and ELV
7. Support online generate key file
9. Language: English, Spanish and Polish.
10. VVDI MB BGA Tool Support the popular models like W166, W197, W212, W218, W246, W206, W210,w204, w207,W166,W203, W463, W639, W246, W212, W212(old),some W216, W164 2009- ,W164,W221,W215, W220, W230 and some others.
1. If you have Xhorse Condor Mini Plus or Xhorse Dolphin XP-005, you can have one free token each day.
2. Supports Password Calculator Function. It takes 4 minutes to collect data, and 2 minutes to calculate. Check MB BGA Tool Token Service
VVDI MB BGA Tool Function in Details:
1. Read Write Key
1. Read key basic information
2. Key with BE version, we can read password from key via IR directly. Of course,renew key, write new key file via IR is also supported
3. Support IR repair key, repair key not work via IR
4. NEC adaptor can read key password from NEC v51, v57 version
5. Support write and renew (NEC adaptor) NEC key versions following: v51, v57,v28, v35, v40,v03, v06, v08 (Keyless Go),v05, v07, v09 (Keyless Go),v59, v61 (Keyless Go)
2. EIS Tools
1. Support read EIS data via OBD and IR adaptor
2. Under OBD mode, we provide auto detect EIS type for CAN protocol
3. Support read W164, W209, W211 EIS via OBD without gateway support
4. Support read old Motorola EIS (HC05, HC08, K-Line) password via IR directly
5. Support renew EIS, make 2 nd hand EIS to new one (online)
6. Support replace EIS, you can write original EIS data to new EIS via IR
9. Support disable key position
10. Support personalize W204 ESL
11. Support test EIS, ELV, working key status
12. Support type:
W164, W164 2009-, W166, 197, 212, 218, 246, W169, 209, 211, W172, 204, 207, 212 (old, with ELV) W203, 463, 639 (K), W202, 208, 210 (K), W215, 220 (K), W230 (K), W216, W221, W639 2009-
3. Password Calculation: support working key and lost all key
1. Password calculation can get the key password from working key and EIS(online)
2. CAN protocol EIS all support password calculation (support BGA keys and other NEC keys)
3. We also support calculate password for NEC v51, v57 keys. No soldering.
4. Data acquisition time depends on the key version. It needs about 3.5 minutes -13minutes, BGA version need about 5 minutes
5. Calculate time in server: 30 seconds – 1 minute
6. Now VVDI-MB TOOL is the fastest tool for password calculation
7. Lost all key password calculation: Now we support calculate password for W166, W212, W246, W212(old, with ELV) while lost all key
8. Support type (have working key): W164,W164 2009-,W166, 197, 212, 218, 246,W169, 209, 211,W172, 204, 207, 212(old, with ELV),W216,W221,W639 2009-
4. Prepare Key File
1. Prepare key file means prepare the key file which you will write to new key(online)
2. Prepare key file need about 20 seconds
3. Support VVDI-MB type EIS data and old Motorola EEPROM dump
5. ESL Tools
1. Support read ESL data via OBD (K-Line)
2. Support renew ESL, make 2 nd hand ESL to new one (online)
3. Support replace ESL, you can write original ESL or EIS data to new ESL
6. Support auto personalized ESL, no need renew EIS
7. Support check ESL damage status
8. Support repair W204 ESL NEC chip(fatal error: 0xAA) and Motorola ESL chip
9. Support renew VVDI-MB W204 emulator
6. Renew ECU/Gearbox
1. This function support renew, write VIN, personalization operation for module ECU,Gearbox, ISM etc
Support Key Types Display: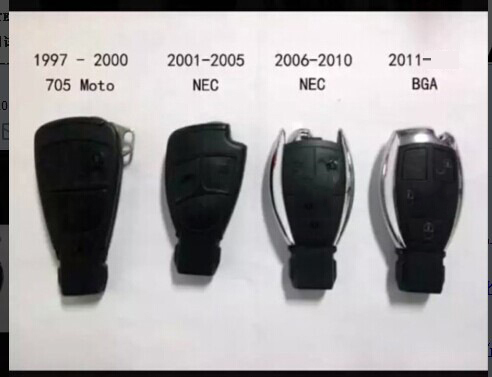 Latest Technical Details:
VVDI MB BGA tool update goes well, the following workable models are for reference only.
Model Support IR/OBD:
A166, W197,W212, W218, A246
W204, W207, W212 only by dump
Keys Version Supported:
VVDI MB BGA Tool Firmware Update Guide:
1.Connect the VVDI MB Tool to your computer with the USB cable
2.Choose the VVDI MB Tool firmware version from Firmware List
3.Click on Update Online and wait for the update ot end
4.If while updating the VVDI MB Tool you receive an error messaage; close, dissable, or pause your antivirus and firewall programs and try again.
5.DON'T shutdown your computer or disconnect the USB cable during the update.
How to Use VVDI MB BGA Tool?
Step 1:Connect VVDI MB BGA Tool to vehicle,and run VVDI Benz BGA software to read and save EIS data.
Step 2:Select Password Calculation,choose chassis to click "Data Acquisition",then save data fiel
Step 3:Upload the data file you save just now in step 2,then calcute the password
Step 4:Back EIS Tool menu,and read EIS data,then paste password then save new EIS data fiel with password.
Step 5:Go to "Prepare Key File", click "Load EIS file" to load new EIS file with key password.
Then click "Prepare key file",then it will prepare all keys and complete
Step 6:Go to "Read Write Key",put new blank BGA key into coil to identify,then write the data fiel into key.
Step 7:Now the last thing is to synchronize the new key to car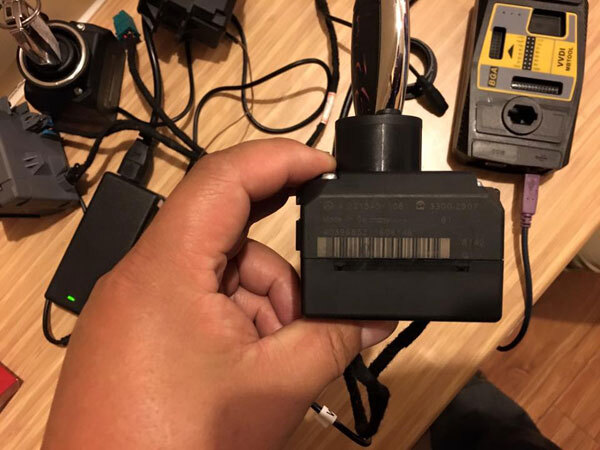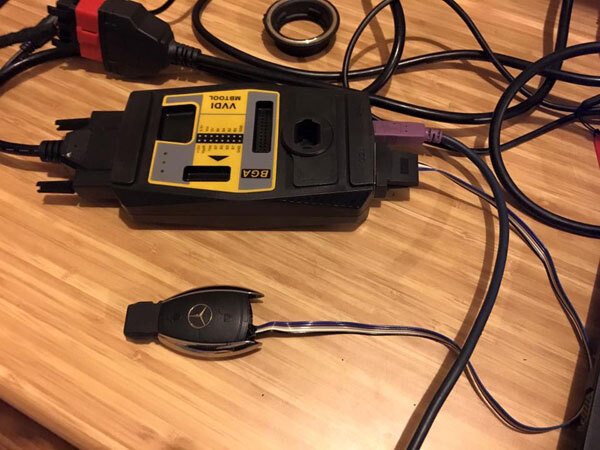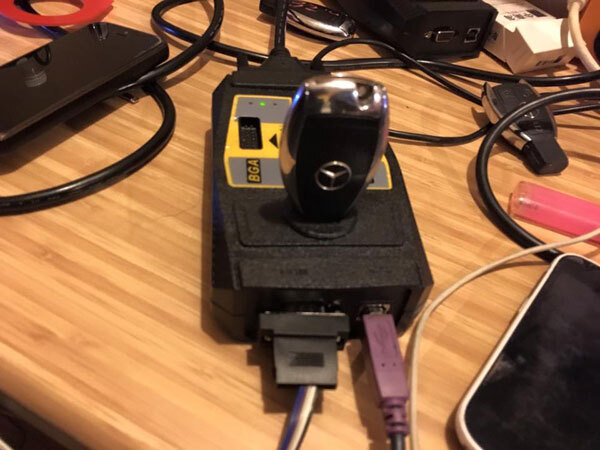 If you have any problem, please feel free to contact us.
Contact Information:
Whatapp: +86 180 8617 4162
Email: auto.locksmith@qq.com