Original JMD King Chip for Handy Baby 46+4C+4D+T5+G (4D-80bit)
JMD handy baby king chip!
One chip can replace 13 chips!
Repeat use without problem!
Copy and Programming by OBD without problem!
Rewritable!
King Chip Can Be Used as 46+4C+4D+T5+G (4D-80bit)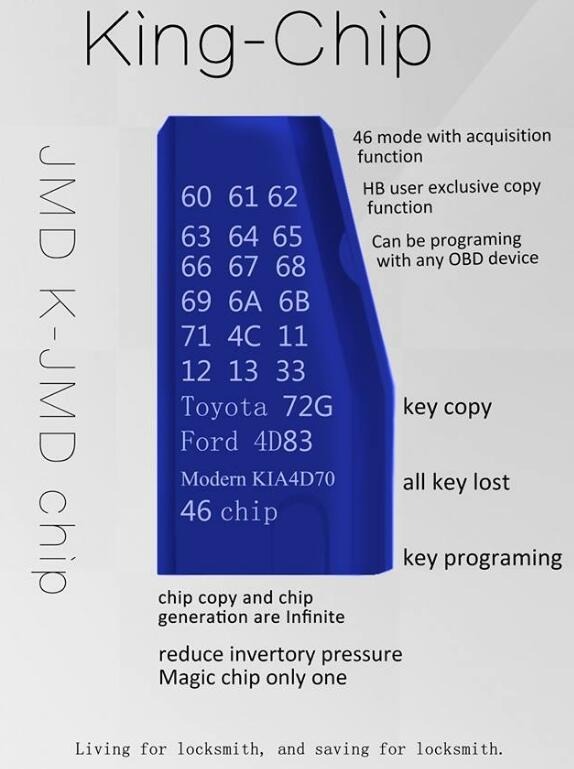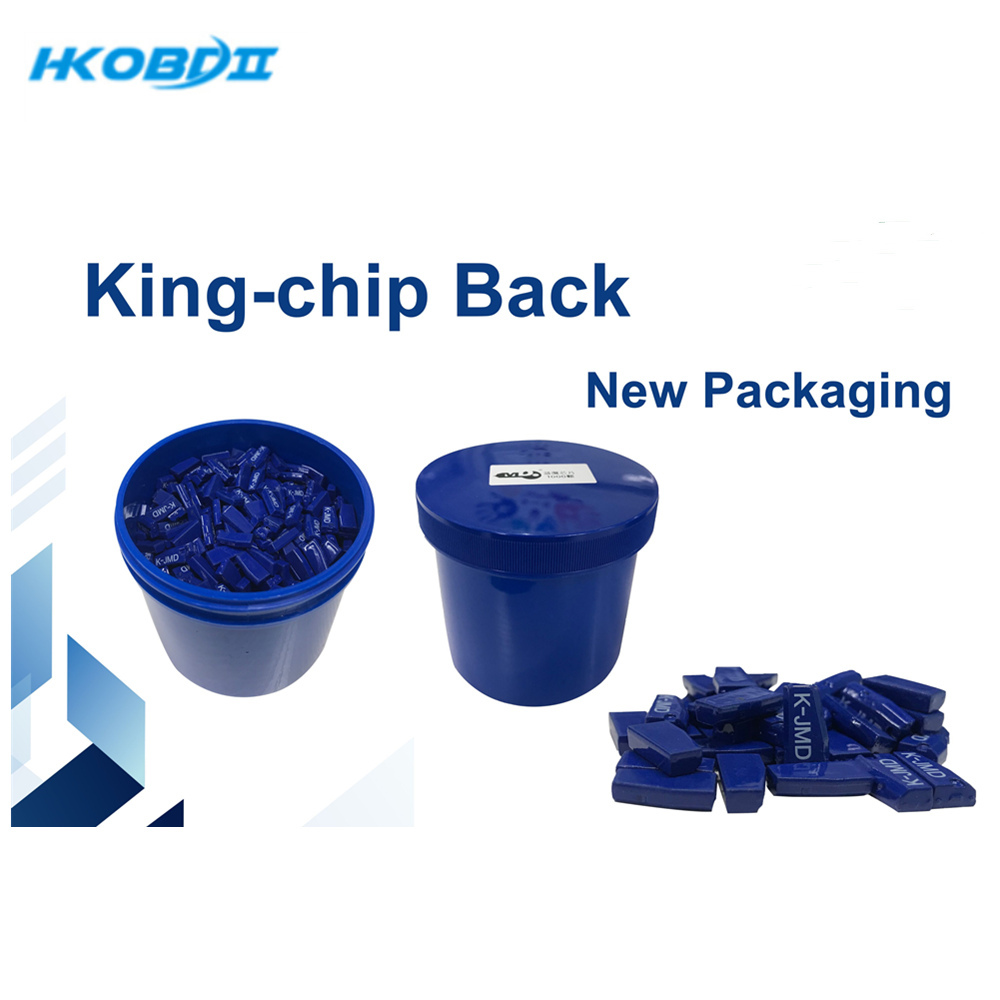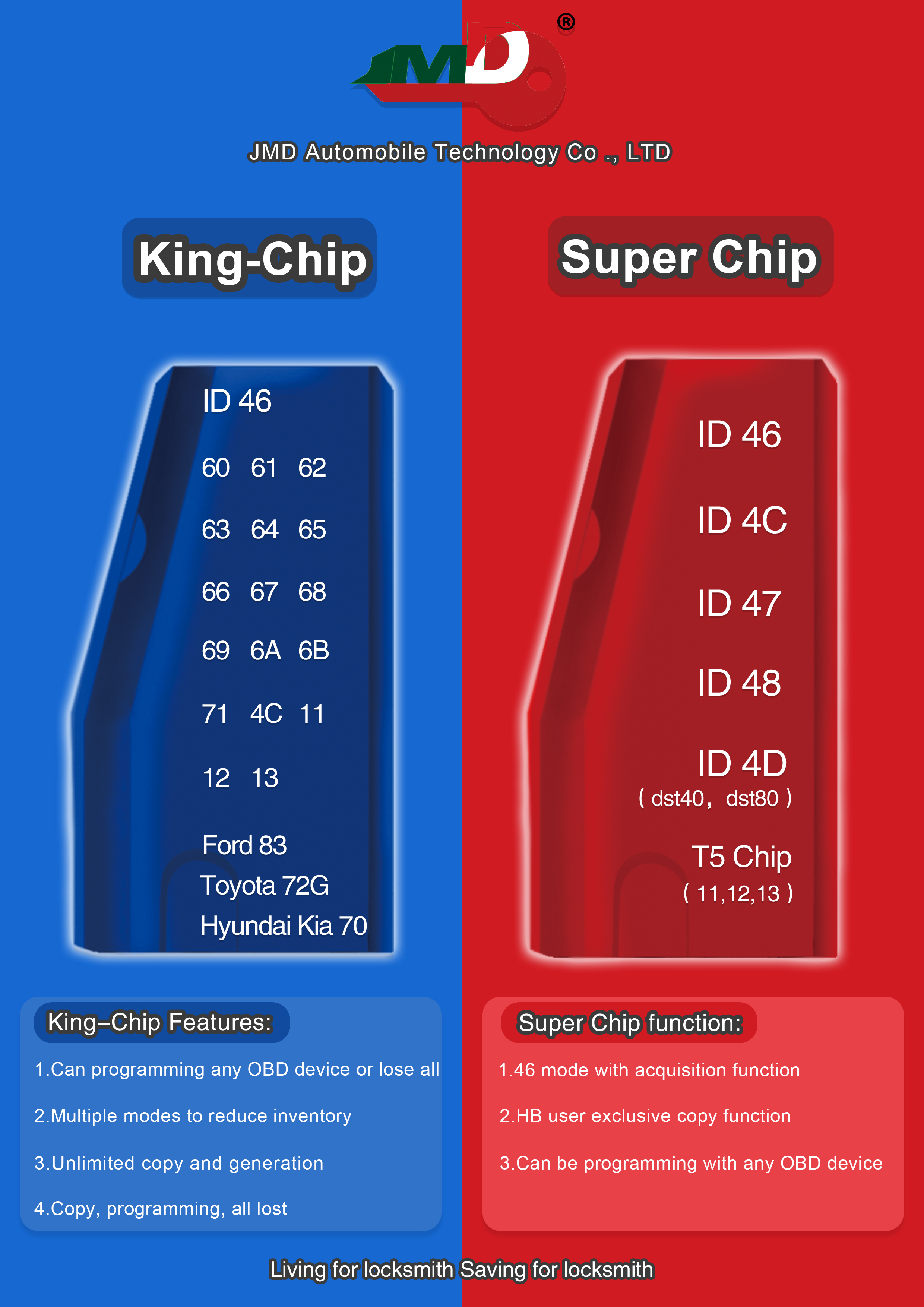 Package List:
10pcs/Lot Original JMD King Chip
Contact Information:
Watsapp: +8613310857275
Email: hkobdii@163.com
Shipping Method and Delivery Time:
1. DHL Shipping: Suitable for customers worldwide. Will take 3-5 working days.
2. CN Post: TAX Free for European Countries. Will take 15-30 working days normally.
3. Customers can also choose UPS, TNT FedEx or EMS if you have any special requirement as well as standard airmail- Singapore Post.
ByMiguelWednesday, 25 September 2019
Best chip, best price, looking forward to getting them.
ByJacksonWednesday, 25 September 2019
Very good chip. Did not hesitate to book 1000pcs. I think it will bring a big pleasant surprise for my HandyBaby users.
ByAaronTuesday, 24 September 2019
Powerful and stable chip for handybaby! Recommend!
ByThuan Co TranTuesday, 24 September 2019
ByCoreyTuesday, 24 September 2019
Had Booked, looking forward to sending to me ASAP.
ByJuan MontoyaTuesday, 24 September 2019
ByDory IzakMonday, 23 September 2019
Booked 1500 pieces, looking forward to arriving London ASAP. My customers often asked me about blue chips.
ByHrachya YeghikyaMonday, 23 September 2019
Pre-order 1000pcs, thanks.