4 Button Remote Control Model A Adjusted Frequency 290-450MHZ for Digital Counter Remote Master Card Copier A016
0
stars, based on
0
reviews
Price:
$3.69$3.19 / piece
Note:
The remote contrlo only used for this digital counter remote master. Tie-in machine purchase, the price is more favorable and can copy all the fixed code remote on the market!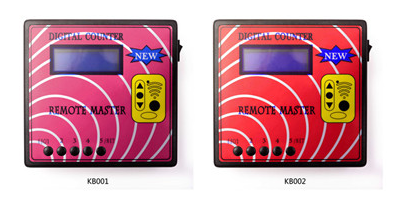 Specifications
1. Working voltage: DC12V/27A
2. Operating Current: ≤ 8mA
3. Freq adjustable model: 290MHZ-450MHZ.
4. The transmission power: ≤ 100mW
5. Emission Distance: 50 to 100 m (proof)
6. The encoding type: self Copy
7. The working temperature: -10 ° C to +50 ° C
8.Uses: garage doors, motorcycles, car alarm products, home security products, short-range wireless remote control products, industrial control products
Features
1. One to one key copy
2. Each key password alone save
3. Can continuous repetitive copy use one million times
4. Privacy is strong
Package includes
1 x Remote Model A